VET21001 implement A standardized practical toolkit to implement eqavet
18 July 2022

GOL Program for Workers Employability Guarantee – Employment / Training services
9 January 2023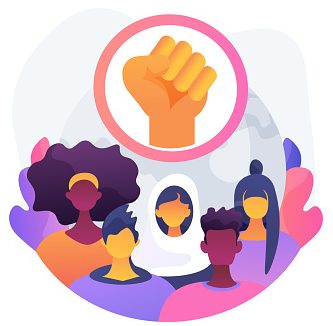 Reception and Information
Connection with the reception networks and structures in the area to inform and present the pathways to the beneficiaries concerned.
Accompaniment in the procedure for signing the Declaration of Immediate Availability and the Service Agreement
Accompaniment and support in signing the Declaration of Immediate Availability (DID) and in preparing the Service Agreement at the local network of employment services (Employment Centres). In questa fase, ci occuperemo di rilevare il fabbisogno e le competenze in ingresso del/la destinatario/a e progettare in modo condiviso un percorso di (re)inserimento lavorativo coerente con il suo profilo, professionalità e motivazioni.
Orientation at entry, definition of an Individual Action Plan and a Training Project
Professional orientation activities, definition of an Individual Action Plan and a Training Project, i.e. the documents describing the activities to be implemented to favor the socio-employment integration of the recipient. In base a questi ultimi, sarà stipulata una convenzione di tirocinio con un Soggetto Ospitante.
Orientation for the identification of employment opportunities
This phase includes orientation activities to identify further job and training opportunities, the promotion of the recipient's profile in the world of work, through a series of individual meetings lasting 32 hours, 24 of which during the internship and 8 after its conclusion. We will make: update of the curriculum to the skills acquired during the course; support for the active search for further employment opportunities; identification of the most expendable strengths for a future work experience and with the demand of the local labor market.
Activation and inclusion in a 6-month internship
Attivazione di un percorso formativo on the job presso un Soggetto Ospitante della durata di 6 mesi, con attestazione finale delle attività svolte, per favorire il potenziamento delle competenze dei partecipanti e un successivo inserimento qualificato nel mondo del lavoro The internship activities provide for a reimbursement of expenses of € 500 per month paid to the beneficiary directly by ANPAL (€ 3000 total indemnity).